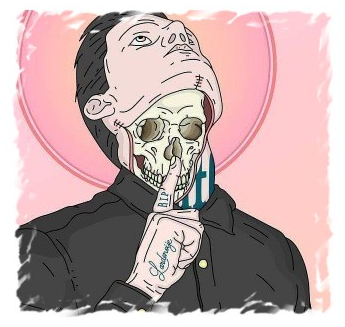 Hush...



I see a thing in the skin of a Jianghese man. It's a wise thing, says a lot of big and smart words.
It's not even keeping it a secret, but it won't say what it is. I think it's both stupid, and brilliant. I guess.
But it helps people, or tries to. For nothing, expecting nothing but for people to listen to its words
.

Devils hide behind redemption.

You can't be that stupid. Right? People don't listen. People don't change.
We're not like you, skin-wearing-thing. We don't learn, we're greedy, we're inherently bad.
You don't trust a human to learn. You don't trust a human to listen. How many do your words really reach.

Why can't you just let me eat my weight in glee?



They are using you. Maybe I am too. They all want something, but won't give anything.
Not even your words are given anything. I won't believe that they really listen, until I see it.
I'll help you though. For nothing in return. I don't know why yet, I really wish I did.
Maybe it's because you're not human. Maybe that makes me feel...