The call for war has been answered!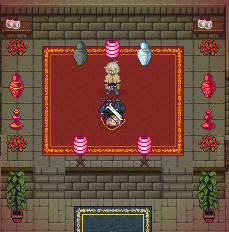 Quote:

You refused my help, Alexander. You refused to hear me when your mother was captured. You refused to hear me when all you had to do was trust your siblings. Maybe you don't really need them if that's how you see them. You sent off Alice so that she wouldn't get in the way, yet you didn't learn when you had to save your brother, did you? I caught him right at the gates of the city. To be fair I'd been... waiting for him.




He fought well. He fought hard. Even though he's a Prince, he showed was he was capable of. But that'd never be enough to topple anyone from the Ilian.




Your brother fought in the war so that his people would not have to.




Surrender now, Alexander.




That's the only request your brother's made.




Oh. Maybe I should have addressed that to the church; they're the ones who call the shot now, no?
A picture of Odin ras Petrakis's wounded form displayed in Myllenoris's tower is sent all around the world alongside this message. One last letter for the world to consider before the war rages at full force. From the looks of it, the Prince is barely alive.